GCE Ordinary Level Examination dates for the year 2021 have been announced.
Accordingly, this year's examination will commence on 23 May and stretch till 1 June.
The examination timetable is available on the official website of the Department of Examinations of Sri Lanka at www.donets.lk as follows: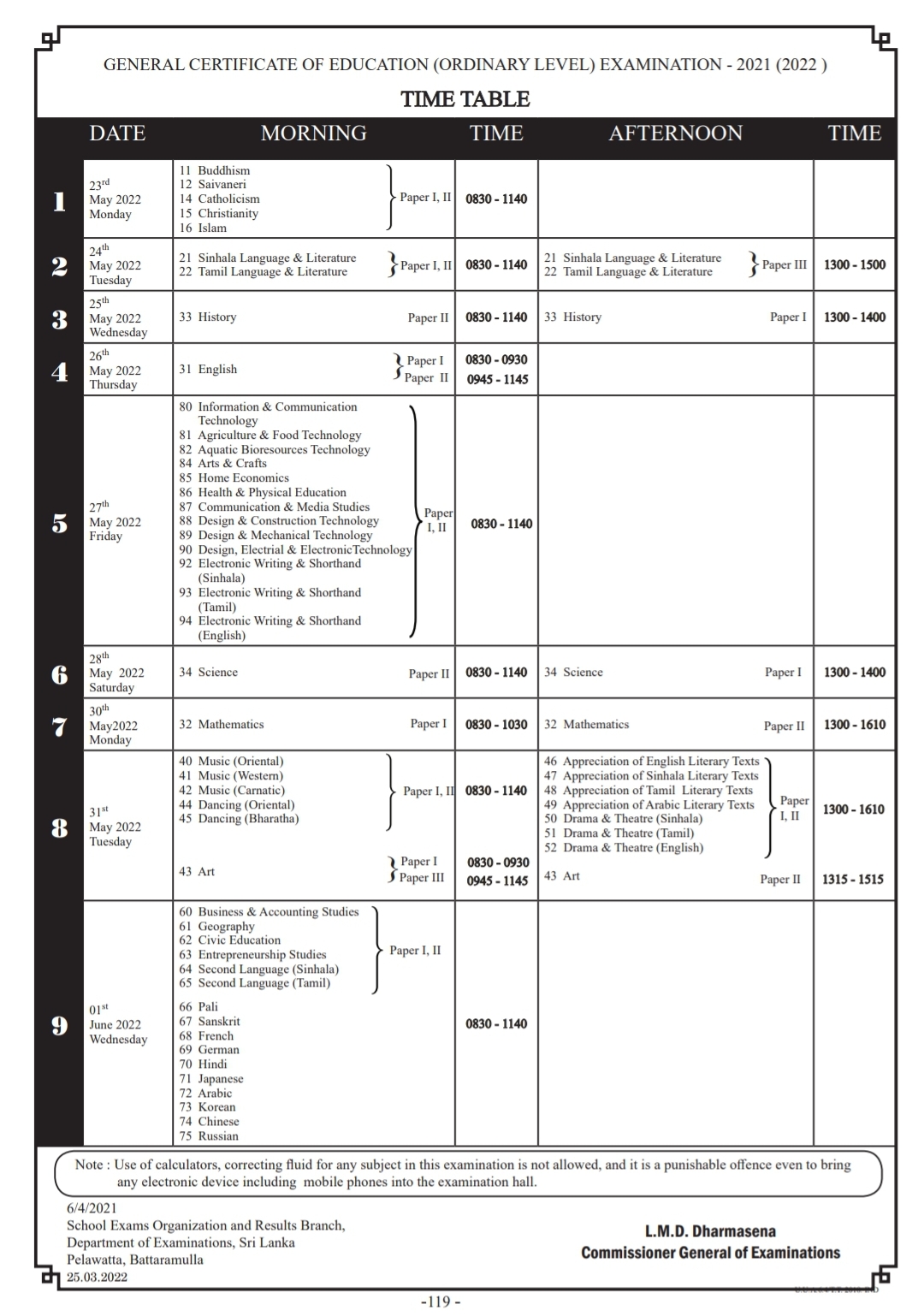 Students can request for more information by calling the following telephone numbers:
011-2784208 / 0112784537/ 0113188350 and 011-3140314 and the hotline number is 1911.